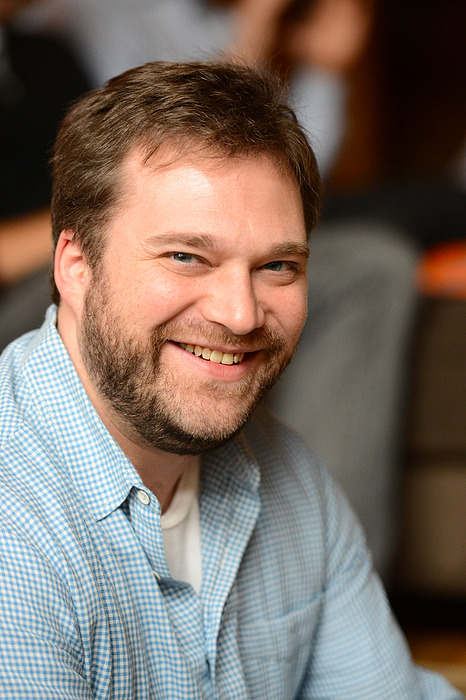 I'm excited to announce that Michael Meyers has joined the Tag1 team as Managing Director. Michael was one of our very first clients 10 years ago, we've worked together on many projects over the years, and we look forward to working even more closely with him now that he's a part of the Tag1 team. Michael has extensive experience building market leading high-growth technology companies and is particularly well known in the Drupal Community for his role in driving innovation of the Drupal platform. Michael brings over 20 years of experience managing global technology teams building high traffic, high performance mobile and web applications. Tag1 recently celebrated our 10th anniversary, in that time we've established ourselves as the leading provider of highly available, scalable, secure, high performance systems and as the organization other agencies and the users of Drupal turn to for help with their most challenging problems. We will be working with Michael to expand on our success to date and to help lead Tag1 into the future.
Roots in Success
Michael joins Tag1 from Acquia, where he spent the last 5 years on the leadership team as VP of Developer Relations, Developer Marketing, and helped launch the Developer Products group. He also ran Acquia's Large Scale Drupal (LSD) program, a strategic alliance that engaged Acquia's largest clients and partners in open source collaborations to enhance Drupal. Tag1 participated in many aspects of Large Scale Drupal including speaking at events, and mentoring teams at LSD hackathons.
Prior to joining Acquia, Michael co-founded & was CTO of NowPublic.com, the first venture-backed Drupal based startup. With the help of Tag1, he grew NowPublic from an idea into a top 500 website. The open source performance optimized Pressflow distribution of Drupal that Tag1 co-maintains was based in large part on the work we did together scaling NowPublic. Later, as CTO of The Clarity Digital Group which acquired NowPublic, Michael and the Tag1 team worked closely together to rebuild Examiner.com — creating the first Drupal-based top 100 Internet site. The Examiner team (including a number of Tag1 employees) was the leading contributor to Drupal 7, and helped meaningfully shape the technology that today powers millions of websites.
Continuing to Build Upward
Michael now has a key role on our management team, helping us usher in the next chapter of growth for our company. I will continue in my role as CEO, ensuring Tag1 stays true to its roots and the strategy that has driven our success to date, with Michael leading our new business development & marketing efforts, focusing on growing our team and service offerings, and building on the success of our first SaaS product, Tag1 Quo.
The depth and breadth of Tag1's Drupal expertise and contributions to Drupal is largely unparalleled, certainly among the best in the world. In the coming year, we plan to double down on our commitment to Drupal and the Drupal Community. Everyone at Tag1 is really excited about Drupal 8, and decoupled Drupal 8 in particular, which has been a huge success for our clients like Symantec where Drupal 8 has been leveraged to manage content between many disparate systems. For those of you coming to DrupalCon Nashville, we hope you will join Michael, BKJ Digital, and Symantec at our talk "Symantec - From Early Drupal Adoption to the Latest Drupal Innovations". Michael will highlight how we enable a large Fortune 500 enterprise to drive success with agile practices at scale, foster collaboration across internal groups and external partners with true CI/CD, simplify infrastructure management by treating configuration as code, and enforce security and architecture through gatekeeping and code reviews.
Evolution of Tag1 Products and Services
Over the years Tag1 has greatly expanded its capabilities and offerings — in the face of the most difficult challenges, we've never let a client down, and as a result we are often asked by the organizations we work with to take on more and more full service development (from requirements gathering and UX/Design, to development & theming, QA, through to ongoing support and maintenance). Leveraging our broad and deep Drupal expertise, and development process best practices, we provide mentorship and gatekeeping for client teams, and even other services companies. Last year we introduced a SaaS subscription based product, Tag1 Quo, that enables organizations to monitor their Drupal sites (across all versions of the platform) for security issues and updates ensuring they patch systems as quickly as possible and avoid problems before they happen.
We've expanded beyond Drupal as well, and are increasingly working with Node.js, Django, Angular, and WordPress for projects where they are the best fit. We have also increased our involvement in stack independent projects like automating development, performance testing, and QA processes, managing infrastructure as code through advanced devops systems, and taking on a broader array of projects including big data, business intelligence & analytics systems.
The Next Episode
Together with Michael, we will lead Tag1 into its second decade, by increasing our commitment to Drupal while also continuing to expand beyond Drupal, working on a greater variety of projects, growing our team, and bringing our reputation of driving success to more and more clients. We'd love to work with you in 2018. Whether you need help with your existing Drupal systems, are exploring upgrade paths, or require help with projects outside of Drupal, please reach out to Michael to discuss how we can help.
On behalf of Tag1, please join me in welcoming Michael to the team!